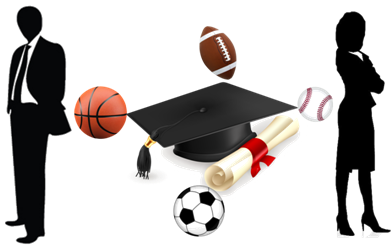 FORMER COLLEGE ATHLETES,
GET PCAA FUNDING FOR YOUR BUSINESS
If you are a former college athlete with at least an Associate's Degree who wishes to start and/or expand a business, apply here to be considered for possible PCAA funding, whereby, if accepted, you would become a PCAA Sponsored Athlete (SA).
Of strongest consideration will be those applicants wishing to bring jobs to needy and/or economically depressed areas.
While the NCAA's college-athlete payment ban is still in effect, your capital would be acquired from PCAA product/enterprise sales, sporting/entertainment events, and perhaps also from contributions given by the supporters of the PCAA cause.
To be considered, complete this form: PCAA FUNDING for FORMER COLLEGE ATHLETES
AVAILABLE SAs
(None listed yet.)